JUMPSTART YOUR HANDMADE BUSINESS
Get answers to the question: What's going on in my business?
Creating a sustainable business seems like it should be easier. We have all of the knowledge we could possibly want at our finger tips-- sometimes for a price. There are free forums, Facebook groups, blogs, and webinars happening every day.
So why is that you are feeling like more and more education isn't getting you where you want to be? It seems like you are doing all the right things, everything that everybody says you *should* do, but you're overwhelmed and it doesn't feel like success.
YOU'RE IN GOOD COMPANY
A lot of makers feel this way. We hear a lot of:
A lot of makers feel this way. We hear a lot of:
What does it look like for my business to be successful?
Is this or that program worth it? How do I know it's worth it?
Should I be paying attention to this new thing?
I'm overwhelmed by all of this good info!
Who can I trust? I've been burned in the past.
Am I on track for success? How would I even know?
Despite what some people might say on the internet, there aren't easy and pat answers. That's because your business looks different, even if you make the "same" things as other people. Handmade businesses are HIGHLY personal and unique, and different makers set out to create different businesses.
We want to give you confidence, clarity and control over where you're going in your business.
When you know where you're going and have a plan, it becomes easier to make sense of the information that's out there and grow your business without wasting time.
WE GET IT. WE DO. WE TOTALLY DO.
We created Jumpstart Your Handmade Business because we have encountered literally thousands of makers over the years who don't know how to best use all of the wonderful resources that are out there and aren't sure of how to determine success.
We want you to have the tools to create your own metrics for success. And we want to help you get clear on where you're headed.
Jumpstart Your Handmade Business is an online learning program for makers who want to build a meaningful, profitable business.
Whether you want to turn your part-time "jobby" into your career or you're starting a business from scratch, Jumpstart helps you:
Clarify your goals
Know your numbers
Make moves in your business when it's right for YOU
Understand how pricing affects your business
Grow your business in a way that's 100% aligned with your values
Growing a profitable, meaningful business requires boldness, vision and the ability to execute on the right strategies.
Without a roadmap or guidance, the process can be overwhelming. Jumpstart is here to jumpstart your growth (hah! That's why we named it so) and save you time and money trying to accumulate the right resources. Jumpstart challenges you at every stage of business.
What You Get
Jumpstart is a multi-faceted program that helps you understand the big picture of your business.
The program includes:
Virtual one-day conference recording with seasoned makers and leading experts (which you can access any time you need).
Clarity Roadmap curriculum and resource plan
Jumpstart Session video series
Resource vault to help you get focused
Hotseats Live on September 12th!: What's keeping you up at night? We engage in some maker therapy and give you personalized attention and advice!
HOTSEATS: MAKER GROUP THERAPY
Get individualized and personal attention for whatever is keeping you up at night. This dynamic problem-solving session is held with other makers in the program and you will absolutely love hearing what's happening in their businesses!
VIRTUAL CONFERENCE PANELISTS
Our Virtual Conference presents you with some of the sharpest minds in the handmade community and from people have real-world experience as makers. This recording of our all-day event is filled with insights and encouragement.
Designing an MBA
IG: @meganauman
Megan Auman is a designer, metalsmith, educator, and entrepreneur who has built a a multi-faceted business around her passion for art, commerce, and visual content creation! (Which is just a fancy way of saying she's obsessed with Instagram and Pinterest) You may recognize her from one of her many classes on CreativeLive or teaching at conferences like Craftcation. In addition to running her eponymous jewelry line, you'll find her on Designing an MBA, talking and teaching about the intersection of art and business.
The Merriweather Council
IG: @merriweatherc
Danielle is a crafter and craft business consultant to handmade shop owners who want to optimize and leverage their work, and build better brands and businesses. On her blog, The Merriweather Council Blog, Danielle writes to inspire and support makers in business and share insights from her five+ years of experience selling handmade work online. Danielle believes that a creative life is a happy life and works to empower creatives to share their work with confidence. More info can be found at:
merriweathercouncilblog.com
Makers Collective
IG: @makersco_
Lib is 1/2 of the powerhouse duo behind Makers Collective, Indie Craft Parade and Makers Summit. Makers Collective is an organization which helps empower creative entrepreneurs through in-person events and online resources. Their initiatives provide educational business resources and avenues for makers to show and sell their work. Makers Collective connects the community with talented makers.
Brand is the owner and clever, geeky brain behind Pigsey Art. She creates lasercut wood journals and home goods with bookish and science themes. Run out of Austin, Texas since 2007, Pigsey Art focuses on quality products to express your nerdy side with a hint of wit. While running Pigsey Art full-time, Brandy also manages to be an avid reader (very on brand!), volunteers in her local community, AND parents a two kids.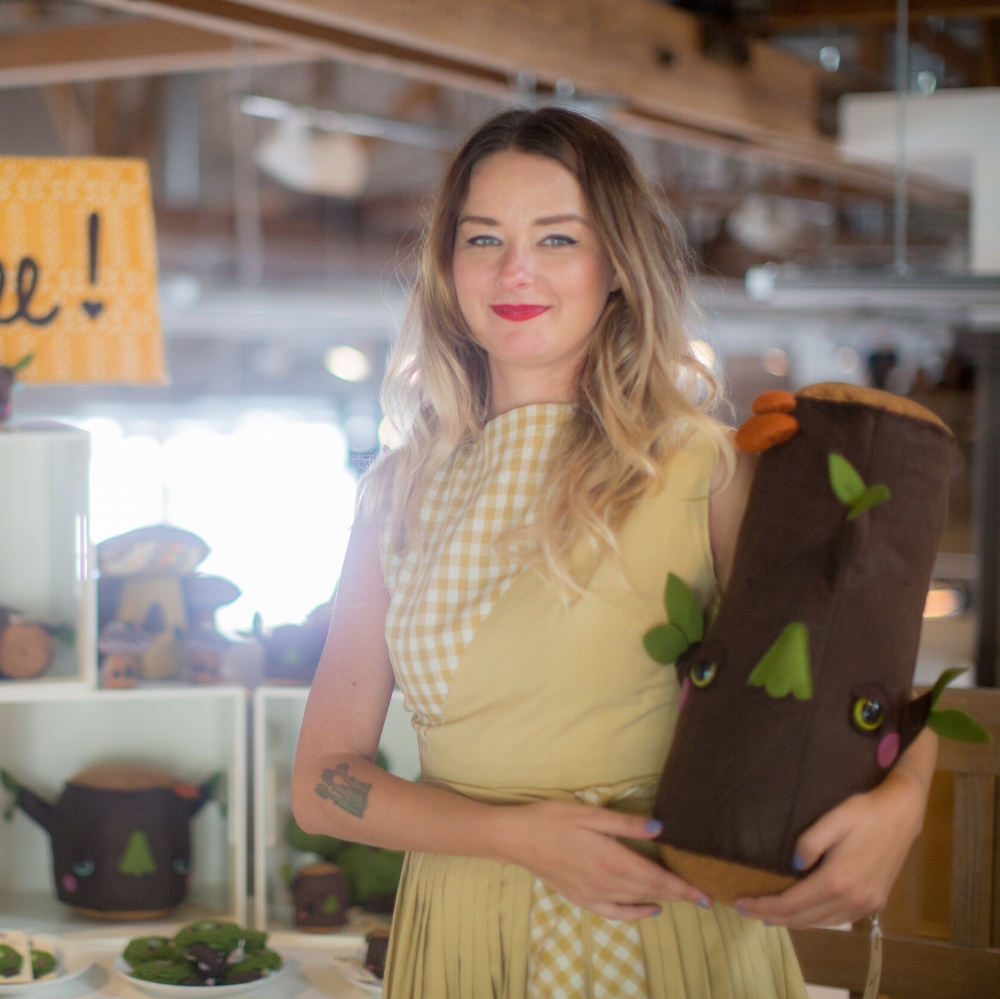 Tina Rodas is the owner and creator behind Hi Tree, adorable woodland toys and accessories for kids and kids and heart. Her products all feature sustainable materials and are made with love. All the design and production is done by herself out of her magical mountain home in the city of Pasadena. You might have seen her work at The Land of Nod or in "Crafty" or "Stuffed" magazines.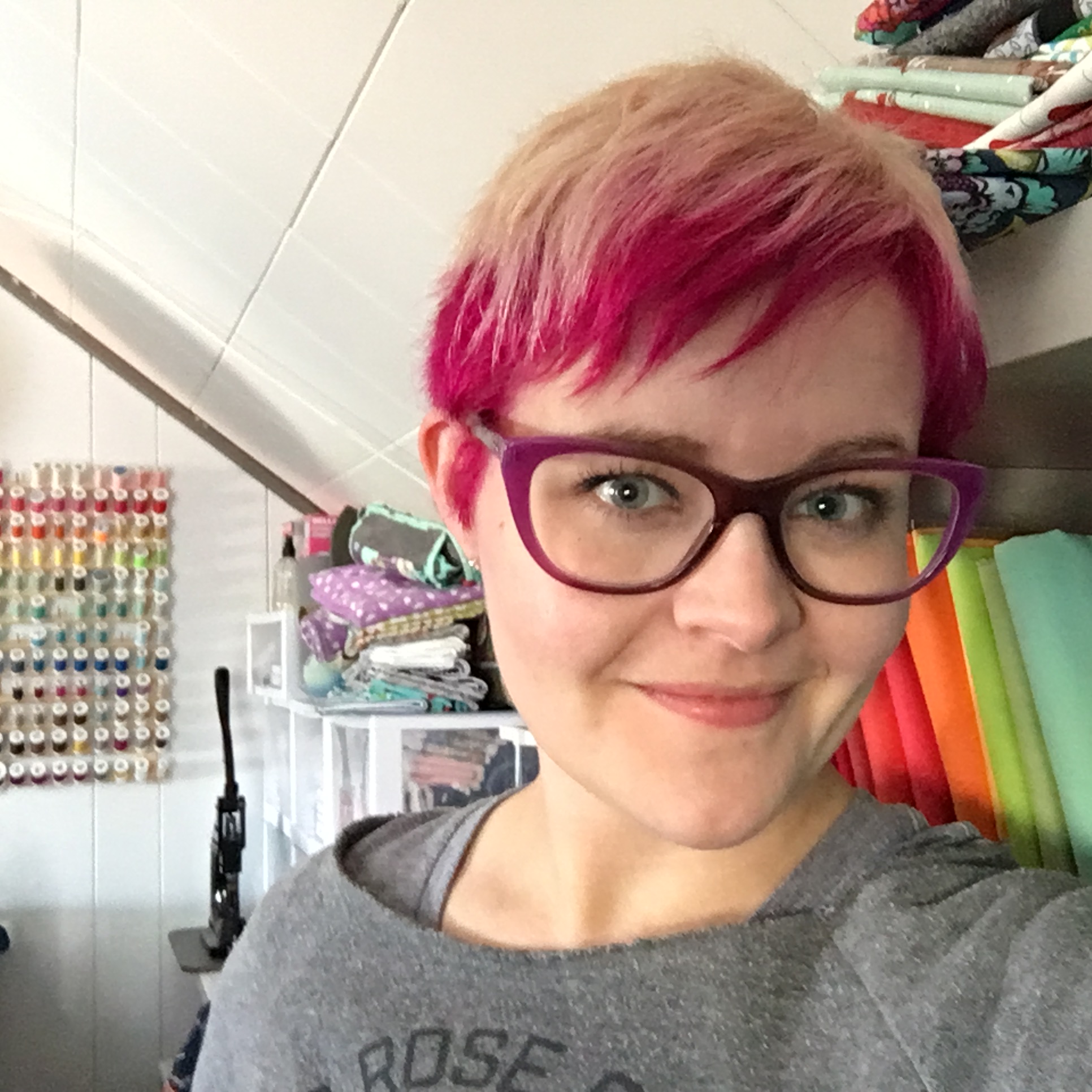 Holly started her business in an attempt to marry both practical, often-used baby essentials with fabrics and prints that don't suck. Thus, whilst on maternity leave with a colicky baby, MarshMueller was born, bringing parents and gift-givers alike rad accessories in quirky and unexpected prints. Holly has been in business for six years, sells on three online platforms, and has her line in approximately 20 brick and mortar stores along the West coast.
Jumpstart Sessions
Part of the curriculum includes an explainer about how to use the tools of the Clarity Roadmap in your business. These four sessions are available for purchase on their own OR as part of the total Jumpstart program. Here's a quick reference on what's included with each.
Jumpstart Sessions includes:
Four sessions to help you map out where you are going in your business that you can watch live
Ability to participate in our final session with hotseats (must participate live)
A master worksheet where you can take notes and mark down goals
Upgrade to the full Jumpstart program and you will also get:
All of the worksheets and Tracking & Calculation spreadsheets
Access to our Resource Vault (with videos and worksheets to supplement the curriculum and help when you get stuck on a specific topic)
Full curriculum with updates
Access to the Jumpstart Summit featuring industry experts and veteran makers
Accountability pairings to keep you on track (optional)
If you are just scoping out the sessions but later decide to upgrade to the full Jumpstart Your Handmade Business program, we will give you a credit toward the cost!
IS THIS PROGRAM FOR YOU?
Yes, if:
Education is overwhelming you
You have unfinished courses that you're feeling guilty for not completing
You've got analysis paralysis that's keeping you from taking action in your business
You feel like you're on a hamster wheel of tasks with no real progress
You're looking to turn your handmade work into a business (not just an Etsy shop!) but don't know where to start
No, if:
Your business is growing the way you want it to (yay you! congrats!)
You have a solid plan for success that you're happy with (way to go! that's awesome!)
You've figured out your KPIs (key performance indicators) and are on track!
KEY INFO
TAKE THE MAKER BUSINESS TYPE QUIZ
This is a key glimpse into the foundation of the curriculum. TAKE THE QUIZ HERE
Discover Your Maker Business Type: REPLAY
A free webinar that will help you understand more about where you currently are in your business and where exactly you're going. Make sure to take the quiz beforehand.
Watch this broadcast for a peEk inside the program!
LET'S DO THIS!
This program is especially for makers who are just starting out and a little overwhelmed or those who have hit a wall and need to get back on track.
JUMPSTART YOUR HANDMADE BUSINESS: EVERGREEN
Jumpstart is a multi-faceted program that helps you understand the big picture of your business.
The program includes:
Virtual one-day conference recording with seasoned makers and leading experts (which you can access any time you need).

Clarity Roadmap curriculum and resource plan

Jumpstart Session video series

Resource vault to help you get focused
Please note that in order to fully complete your purchase: AFTER you pay, you will have a link to a PDF emailed to you. You must download this within 24 hours and then to take both the Maker Business Type quiz (if you haven't yet!) and then access the program page with the password that is in the PDF.